"During the past three days, I have gained insight into how We Belong operate as a charity and the amount of work they actually do - from leadership programmes to lobbying the government, it's all very inspirational. As a result it had surpassed my expectations and the tasks have allowed me to feel as though I was contributing to the charity. 
The research tasks for mental health charities and contacting solicitors strengthened my research skills as well as building on my confidence in talking to professionals. I can therefore take this experience everywhere with lower levels of anxiety as I have been given the practice I need. In addition to this, the challenge task that involved looking at a Supreme Court case and using it to build my argument revealed how much I enjoyed looking at the Law. It strengthened my choice to study at university and forced me to be creative in my arguments in order to make them convincing. 
I was inspired by the possibility of positive change as well as the reminder of the harsh reality of broken systems in society. I think this was my biggest challenge, trying not to feel helpless or demotivated with learning about a system that is actively working against people like me and those that have been in the same position as me. However remembering that without charities like We Belong there would not even be attempts to change the status quo."
                                                                                      - Sophie Eziuloh
"I was given the opportunity to take part in 3 days of Work Experience at We Belong, and this was the first work experience that I have done. I decided to do this because the values behind this organisation match with my personal values. Also, as a student that takes Humanities subjects for A-Levels, this work experience was beneficial and in a field that aligns with what I aspire to do as a career as well. In the duration, I took part in a challenge task, linking to one of We Belong's current projects, which is one of the things that made this work experience really enjoyable for me. I also got the chance to do more 'desk work' experience as well, which included taking calls on behalf of the team and speaking to other young people. I also got the chance to be creative by making posters for the upcoming 'University support' event that will be taking place in March, which was less demanding, but still enjoyable.
The tasks I did, indeed taught me a lot, learning something from each activity that I had done. For example, I learned that when using images for creating posters, it's best to use images that have commercial usage rights instead of using whatever image you can find on the internet, as you may be copyrighted. The workplace is really friendly, and it was very productive, while also relaxed. There is no specific area in We Belong's work that I specifically want to go in because I genuinely enjoyed doing all the different activities and gained different things from each of them. There was a lot of heavy reading for the challenge task which was initially quite difficult, but as I continued it started to become easier. This helped my education as there is a lot of heavy reading in the course I want to study at university. I feel like I have strengthened my communication skills from this work experience. A quote I want to share with other people from this that matched my feelings after this work experience is 'You are your biggest competition', as you can only be content with your actions if you allow yourself to be, and with this work experience, I am content with what I've done."
                                                                                     - Sharon Anthony
Image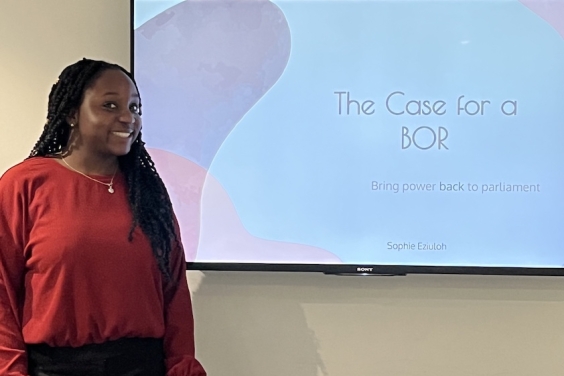 Image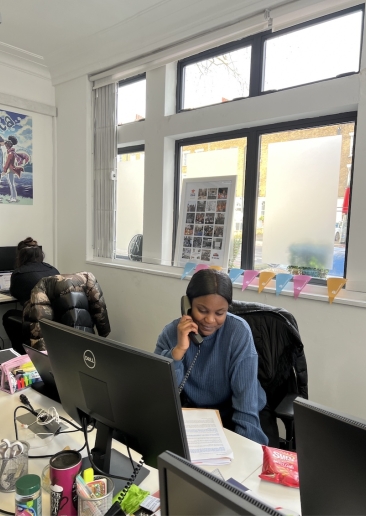 Image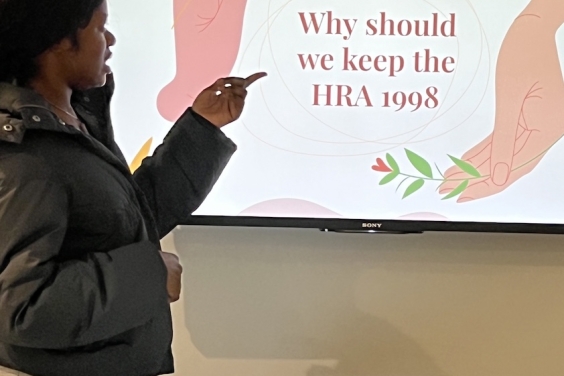 "I chose to do this work experience after Chrisann came to our school and told us about We Belong and how campaigning involves speaking to a mixture of MPs and talking to young migrants affected by the uncertainty of complex immigration laws. As someone who is a firm believer that an organization should be reflective of the community it seeks to serve, We Belong embodies this wholly which is one of the reasons I was keen to find out more. 
In addition to this, hearing that there are high levels of political engagement involved at We Belong aligned with my aspirations of becoming a Solicitor. I was eager to develop and improve my skills in partaking in this work experience, learning more about how to research and analyze materials.  
From the jump I learnt about pervasiveness of Politics; despite studying A level Politics at school, through this work experience, I learnt how changes to the law such as the Human Rights Act, can directly affect people like me. The fact that this was done behind the scenes simply reinforces the need for everyone do develop political literacy and this work experience allowed me to fully understand this. Moreover, I have learnt about different sections of the Human Rights Act (HRA) and how these sections will be compromised in the event that the UK does in fact change it according to the Bill of Rights. This was one of my favourite tasks as I already had an interest in Human Rights and seeing how in practice this could cause implications was very interesting. This experience has allowed me to understand Human Rights in a wider context and not as an abstract legislation learnt in school.  
I also perfected my telephone voice and I learnt how to still portray a confident persona over the phone. Most importantly I learnt to enjoy what you do, from doing the activity whereby I transcribed interviews of young people who had been supported by We Belong. 
I could sense that there was genuine passion and enjoyment in what We Belong has achieved. The fact that this person in the interview had already gained support and still decided to stay on course to see the transition of We belong illustrates the type of organization I am keen on being involved in. When learning about the legal side of We Belong, I really enjoyed learning about the importance of the HRA's existence and how it's absence or challenge could have potential repercussions for the organization and many of the people they support. I think my main challenge was understanding what each of the sections of the HRA were saying. However, through using some political knowledge and reading around the sections I was able to overcome this challenge.  
Despite not explicitly asking for help, the fact that I knew that there was help readily available if I was struggling with the tasks was also quite comforting as I was constantly checked up on. In essence I would recommend this experience as it has given me insight on real life experience in an office and in the social justice sector."
                                                                                       - Samirah Bangura 
We Belong hosts work experience for young people aged 16-25 from different communities and education institutions in London. The work experience is hosted in person for the duration required by the applicants and involves young people learning about our charity, working on our projects and developing practical skills in a welcoming, real work environment with a youth led team.
We take applications for work experience via email. Please send your request and contact details to info@webelong.org.uk alongside a brief summary of what you are currently doing, your interests and why you want to take part in We Belong's work experience.